CME OUTFITTERS: LAUNCHES DIVERSITY AND INCLUSION HUB
Posted over 1 year ago by Camille Dyer
PLEASE SCROLL ALL THE WAY TO THE BOTTOM OR CUT AND PASTE THE LINK TO YOUR BROWSER
https://www.cmeoutfitters.com/diversity-and-inclusion-hub/
Diversity and Inclusion Hub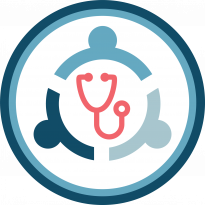 There is an urgent need to address health-related inequities in communities of color across the United States by providing education and sharing best practices at the root of systemic racism.
Most clinicians believe that health care disparities are related more to the systems of care than their own decisions on when and how to provide that care. Understanding and eliminating unconscious bias are paramount to improving patient care. As a CME provider, CME Outfitters has a responsibility to tackle this issue and be a guiding force for health care providers (HCPs) around the globe.
This hub serves as a framework for addressing not only the barriers to equitable health care access, medications, and follow-up but also the stigma that creates inequity and impedes care for underserved patients. The educational activities and resources in this hub are designed to shed light on this matter, help HCPs recognize these issues, and empower them with tools to use in their clinical practice.
"We have an important role as a CME provider to help health care providers understand and address the barriers and stigma that can create these kinds of inequities and ultimately impede quality care for underserved patients."
– Shari Tordoff, Senior Vice President of CME Outfitters, a mentor of the Latinx Female Entrepreneur Program
"I appreciate you asking about faculty who we can add to the program that represent gender and race diversity"
– CMEO Faculty Member

CME Outfitters is Proud to Partner with the African Heritage PA Caucus
The African Heritage PA Caucus is an international unified vehicle of mentorship, giving rise to professional leaders charged with the continued empowerment of physician assistants of African heritage and the populations they serve.  Visit the AHPAC website here.